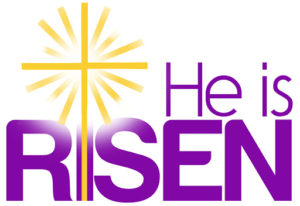 LATEST UPDATE (10th April 2021)
Mass times and church opening:
Sunday mass is at 9.30 & 11.00 a.m. by advanced booking only and with priority for those working, at school, and First Communion candidates.
Weekday mass (Tuesday – Friday) is at 10.00 a.m.  By way of experiment, this will be without the need to book but with restricted numbers on a first come, first admitted basis and with contact details being taken.
For all masses please be punctual. The doors will be closed five minutes before mass starts and it will not be possible to admit latecomers.
Please be advised that the Sunday obligation remains suspended and so, for some, it might be beneficial to attend during the week.
On Sundays the church will remain open after the 9.30 mass until 10.30 for those who may wish to make short individual visits but will then be closed for cleaning before the 11.00 a.m. mass. During the week, the church will remain open after the 10.00 a.m. mass until 11.00 a.m.
As long as social distancing measures remain in place and, given the particular constraints of our building and other factors, the numbers we are able to accommodate will continue to be severely restricted.
How to make a reservation to attend mass:
Bookings need to be made afresh – (standing bookings from before Christmas will need to be made again). You can request a reservation by one of the following methods (in order of preference):-
Send an email to oliadmin@portsmouthdiocese.org.uk
Leave a clear message on the parish office phone 01202 760640
In writing, and placed in the letter box by the church door, or by post to Our Lady Immaculate, Seamoor Road, Westbourne, BH4 9AE
When making a booking, please give the following details and you will be contacted by phone or email to let you know which mass you can be offered:-
Name(s)
Phone number or email address:
Number of seats required:
Which Sunday mass from 13th April you would prefer:  9.30, or 11.00, or either.
Would you like to be added to the ongoing Sunday rota?  Yes/No
Parishioners attending mass  (n.b. reservations required for Sunday masses)  should queue outside the Church in a socially distanced manner. The door will be unlocked promptly ten minutes before mass and will be closed five minutes before mass starts after which there will be no entry, so please be punctual. Hands must be sanitised on entry and face masks must be worn at all times, except when receiving communion or for children under the age of eleven.  Names & addresses will be kept for 21 days and if necessary, may be passed to NHS Test & Trace. The QR code is posted on the main notice board for those who have the NHS contact tracing App. Please note:  There will be no access to the Hall, the lift or to the toilets.
A directory of online masses has been provided by the Bishops' Conference and can be found at:   www.cbcew.org.uk 
The link below is a useful directory for finding a mass online:
Live Catholic Mass Online
* * * * * * * * * * * * * * * * * * * * * * * * * * * * * * * * * * * * * * * * * * * * * 
A 'Thank you' to those who are using the 'Donate' button on the website. The 'Donate' button has the facility of adding a reference (in the 'Leave a message' box) and also the option to Gift Aid any donation. Any donation with no specific reference will be treated as ordinary offertory.  The donate button can therefore be used  for a mass intention (mark the reference 're: xxx but also email or phone the office to request an intention). The parish's bank details are set out below for those who may wish to take out a standing order.
Bank:                           Lloyds

Account Name:           PRCDTR Bournemouth Our Lady Immaculate

Sort Code:                   30-93-04

Account Number:       00875075
The Parish Office is physically closed but will remain operational.
                             Tel: 01202 760640
                             Email: oliadmin@portsmouthdiocese.org.uk
Fr Andrew may be contacted directly by email at:
                              andrewmoore@portsmouthdiocese.org.uk
We remember in our prayers all Health workers, those who have been directly affected, remembering especially those who have died.