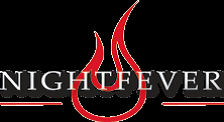 Comes to Our Lady Immaculate, Westbourne in Advent!
Nightfever provides an answer to the question of how to open up our beautiful church here in Westbourne                                          in a meaningful & appropriate way, to those of lapsed, little or no faith.
Please read on and if you can offer help, email Anne-Marie Fletcher: danmarie@fletcher1965.freeserve.co.uk
rr speak to Lisa Jukes (OLI, Westbourne); Edward Adamson (Sacred Heart, Bournemouth.
What is Nightfever?
The vision of Nightfever is to give people the opportunity to encounter the Living Presence of God, through Christ in the Eucharist, exposed on the altar…. by first being warmly invited from the streets to step into a church, opened & decorated especially for the evening, which may never have been entered before.
The motto for the evening is "Come and go as you please. The church is open for you".
Nightfever Elements                                                                                                                                                                                                        * Eucharistic Adoration before the Blessed Sacrament (It does not matter whether this Presence is understood)
• Liturgical Music (Live Sacred music creating a beautiful prayerful atmosphere) to 'bathe in'
• Street missionaries (In advent = Carol singers offering a bag with candle, words of scripture, a Quality Street! and Christmas Mass Times) offering the simple invitation to light a candle in the church
• Priests for visitors to talk to or to whom to go to confession [Mass will be said for Parishioners beforehand]
• An invitation to visitors to write down or share their prayer intentions or simply light their candle at the altar
• Words of scripture for visitors to take away with them
Where did Nightfever originate?
It started as a fruit of World Youth Day in 2005, arrived in the UK in 2012, starting in a Church in Soho. Within the Diocese of Portsmouth, Nightfever has been established in Southampton & Gosport. The parishioners of Our Lady Immaculate, with help from all our 'friends' would like to make this happen in Westbourne on two dates during Advent.
We need your help on Saturday December 6th &/or 20th 2014: 4-7pm!
Timings: Mass 4pm-4.30pm; Preparation of church & volunteers 4.30pm-5pm; Open doors 5pm -7pm
What we need: Musicians & Choir singers & suggestions for sacred music
Priests to assist Fr Bill Wilson
Church Welcomers / Hall refreshment providers for the Carol Singers
Street Missionaries/ Carol Singers
People in silent prayer within the church (rosary prayers especially welcome)
Pledges of prayer (don't have to attend) / Help to advertise – for the success of our endeavours